Wiley在线图书合集 (CAMMS) 中国人民解放军医学图书馆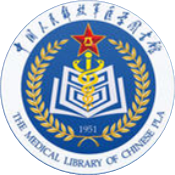 由中国人民解放军医学图书馆
(CAMMS)订阅
欢迎您,我们专门为中国人民解放军医学图书馆(CAMMS)创建了这个页面,以帮助贵机构用户访问这些获奖图书和畅销图书。我们的学科合集收录了来自诸如Wiley-Blackwell、Wiley-VCH、Jossey-Bass等主要子品牌的上万部各种学科领域的图书,这些图书融合了高品质内容,突显了电子访问的便利性、可访问性和功能性。



如果您是第一次使用Wiley Online Library的用户, 请点击这里。

我们鼓励您访问我们的使用教程网站,这网站提供许多有用的工具与资源,将有助于增强您在Wiley Online Library上的在线访问体验。您可以点击

这里

,访问这些资源。
欲了解有关Wiley-Blackwell产品的更多信息,
您可以订阅我们的学科通讯邮件。
请点击这里,加入我们的邮件列表
同时,您也可以在新浪微博上关注我们的 @WileyOnlineLibrary。
我们目前也有一个专门针对一些主要书目的书评网页,
这些书评都是由来中国医学科学院和中国科学院的
顶级专家进行评审的。

欲浏览Wiley所有在线产品,请访问Wiley Online Library。
---
按学科分类
Show/Hide all Subjects
SEARCH
Information and ideas to help promote Wiley online content to library users.
Customer Administration
Pricing and Licensing
Wiley helps professional and scholarly societies succeed in today's changing information landscape with two centuries of publishing expertise.
Find breaking news from Wiley Publishing and search an archive of press releases in the Wiley Press Room.