Journals
Firmly established as the world's leading society publisher, Wiley offers an exceptional portfolio of over 4 million articles from 1,500 journals. Half of which are published in partnership with prestigious international scholarly and professional societies. Our titles cover the full spectrum of life, health and physical sciences, social science and the humanities, and include many titles ranked at the forefront of their field.

CONTENT Coverage,Quality and Impact
PRICING, SUBSCRIPTION & LICENSING OPTIONS
BENEFITS Wiley Online Enhanced License
COLLECTIONS
JOURNAL BACKFILES
WILEY INTERDISCIPLINARY REVIEWS (WIREs)
NEW JOURNALS
OTHERS

---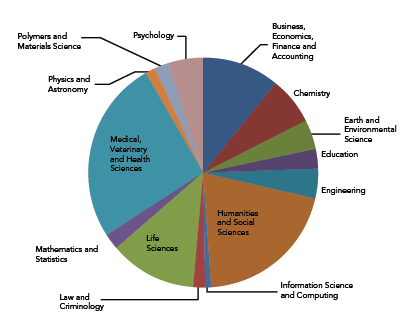 CONTENT
Coverage
The Wiley journals portfolio covers the complete range of scholarly and professional subject disciplines, serving an extensive range of researchers, students, and faculty members.
Quality and Impact on current Research
Wiley Journals and 2012 Impact Factor

The proportion of Wiley journal titles indexed in the Thomson Reuters® 2012 Journal Citation Reports (JCR) continued to increase, with 1,192 (approximately 77%) titles now indexed, up from 1,156 in the 2011 JCR. Wiley titles now account for the largest share of journals in 50 categories.

In the 2012 JCR the number of Wiley journals with a top category rank increased by 19% (4) and the number of Wiley titles indexed in the top ten of their categories also increased by 11% (27). Of publishers with more than 100 journals indexed in the 2012 JCR, Wiley saw the largest proportion of titles (close to 60%) increasing in Impact Factor (IF).

Highlights:
1,192 Wiley journals now have an IF.
25 Wiley journals achieved a top category rank across 31 JCR categories, up from 21 in 2011.
264 Wiley journals achieved a top 10 category rank across 341 categories, up from 237 in 2011.
59.4% of Wiley journals increased their IF.
Wiley titles appear in 218 of the 232 subject categories.
Wiley journals make up the largest share of journals in 50 categories.
CA - A Cancer Journal for Clinicians, a Wiley published journal, continues to have the highest IF in the JCR.
---
PRICING, SUBSCRIPTION & LICENSING OPTIONS
Wiley offers a range of subscription and licensing options to institutions and library consortia designed to meet different needs and circumstances. Select a multi-year license for your holdings and take advantage of predictable pricing with optional collection access. Choose between Online Only, Print Only, or Print + Online combined subscriptions.

The Wiley Enhanced Online License is designed to deliver high levels of value and flexibility in managing your library holdings and budgets. Take advantage of one price list, one negotiation, one renewal, and one set of terms and conditions agreed upon with your Account Manager.
---
BENEFITS OF THE WILEY ONLINE ENHANCED LICENSE
Unlimited concurrent user access
Free course-pack use and walk-in user access for academic institutions
Manage your account online and download COUNTER-compliant usage statistics
Archival access to content dating back to 1997, where available, to all titles in your core collection
Manage your budget with predicable pricing over multiple years and guaranteed perpetual access rights
License directly with Wiley or through a subscription agent, as a single institution or via a consortium
Build your collection title-by-title or select from one of our Standard Collections.
Print is also available at a deeply discounted rate
Access unsubscribed content through Article Select tokens, available for institutional members
Customer support, training and marketing resources for your library
---
COLLECTIONS
Standard Journal Collections in 2014



Wiley's Standard Journal Collections offer exceptional value for money to institutions wishing to greatly expand their electronic information coverage. Provide your users with a wealth of high-quality electronic content for a marginal price by selecting from three Standard Collections, or gain access to all titles by subscribing to the Full Collection. Some Wiley titles are not available in the Full or Standard Collections, but may be added to your subscriptions at the Online Only price.

Wiley's Standard Journals Collections



Subject
No. of
Titles
Science, Technology & Medicine Collection
791
Medicine & Nursing Collection
382
Social Sciences & Humanities Collection
586
Full Collection
1,377
SEARCH
Wiley-Blackwell helps professional and scholarly societies succeed in today's changing information landscape with two centuries of publishing expertise.
Find breaking news from Wiley Publishing and search an archive of press releases in the Wiley Press Room.