Tutorials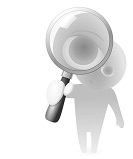 Our self-learning tutorials are free to use, available 24/7 and contain full audio. They provide informative overviews and demonstrations of our key products and services, with selected tutorials available in multiple languages.
Select from any of the following three headings:
SEARCH
Information and ideas to help promote Wiley online content to library users.
Customer Administration
Pricing and Licensing
Wiley helps professional and scholarly societies succeed in today's changing information landscape with two centuries of publishing expertise.
Find breaking news from Wiley Publishing and search an archive of press releases in the Wiley Press Room.